Are you looking for the best guinea pig Halloween costumes?
Well, I have good news… there are actually TONS of adorable options (I know, I was surprised, too!).
Whether you have your heart set on a full-body costume, or something super simple that shows off your Halloween spirit, we have got you covered!
Let's start with a quick look at our top picks, then keep reading for all the glorious details.
CHECK MORE: Guinea Pig Christmas Outfits
Best Guinea Pig Halloween Costumes Top Picks at a Glance
If you see the value in these products and choose to purchase via my referral links, I may earn a small commission at no extra cost to you.
Check the table below for a side-by-side comparison of our favorites!
13 Best Guinea Pig Halloween Costumes
Just a quick FYI- most- if not all of these costumes work well for any small pet. As you'll see, some customers even used them on their bearded dragons!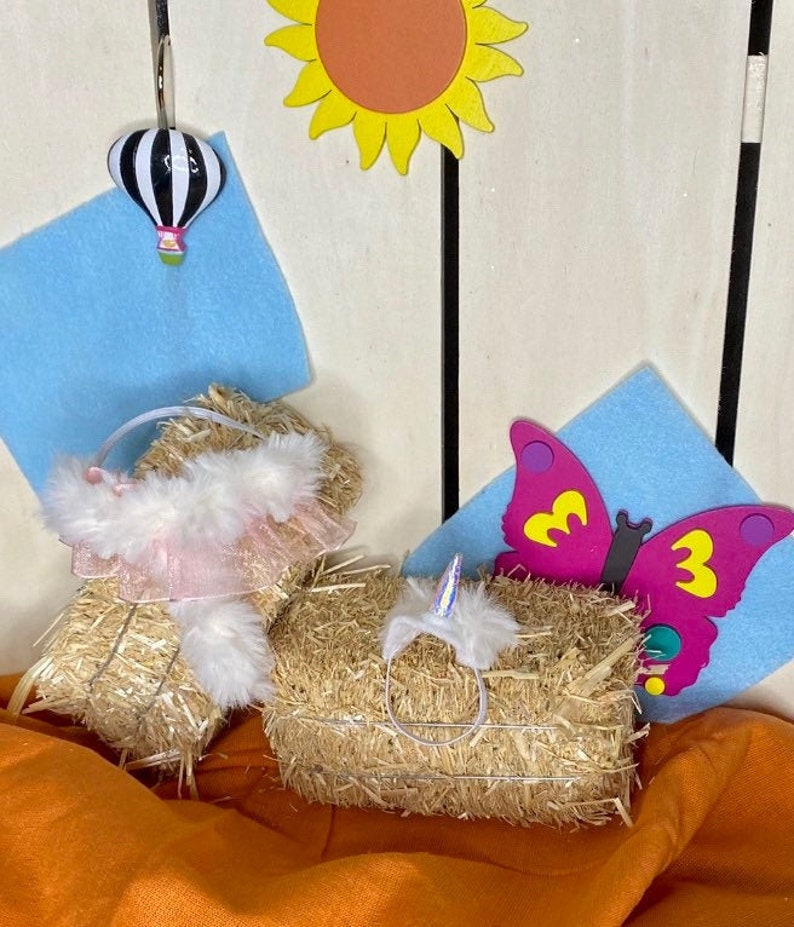 This adorable ensemble is the perfect costume choice. What could possibly beat this adorable guinea pig costume?
The custom unicorn costume is the hands-down winner among the many cool guinea pigs clothes we considered for our top pick.
This fluffy number can be ordered in custom size and is offered in no less than seven colors. More than just a Halloween costume, this fabulously frilly outfit will be a hit all year round.
Several customers shared pictures of their pet in this adorable costume, so definitely check those out in the "reviews" section!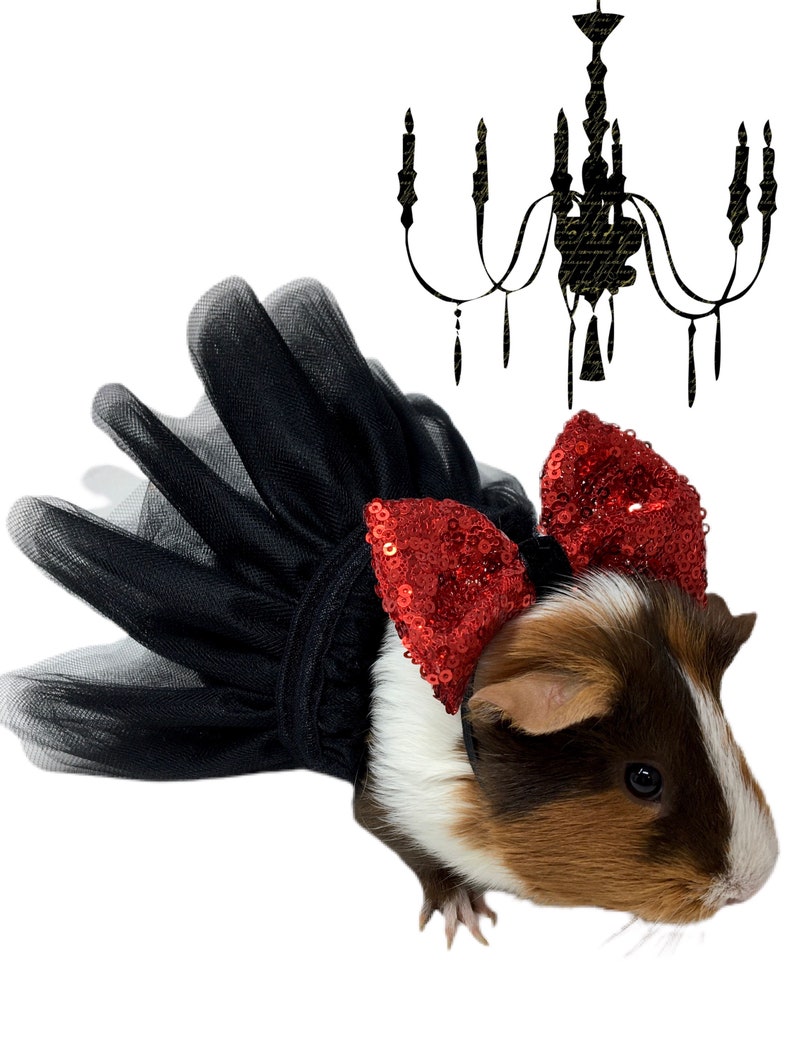 Or tutu, in this case. Any guinea pig owner with a keen sense of style will love this bespoke little black tutu and red bow combo.
A must-have item in your pet guinea pig's costume collection, your fluffy friend will look striking for Halloween.
When paired with accessories, like bunny ears or cute collars, there is no limit to the number of looks our second pick will offer your guinea pig pal.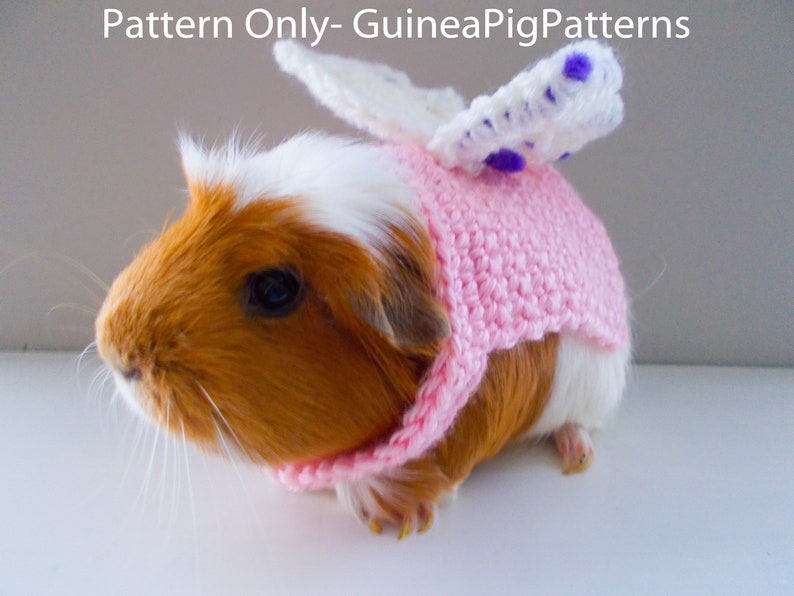 If you're talented with a crochet hook and want to make your own costume, you can't go wrong with this pattern! You may check out these DIY guinea pig costumes.
A priceless guinea pig outfit, this adorable yet simple costume brings yet another of the many options for mythical creatures straight to your pet guinea pig's costume collection.
Of course, your little fluff-ball would be a shoo-in for any costume contest in this fun outfit. Since it's a pattern, you can customize the colors any way you'd like.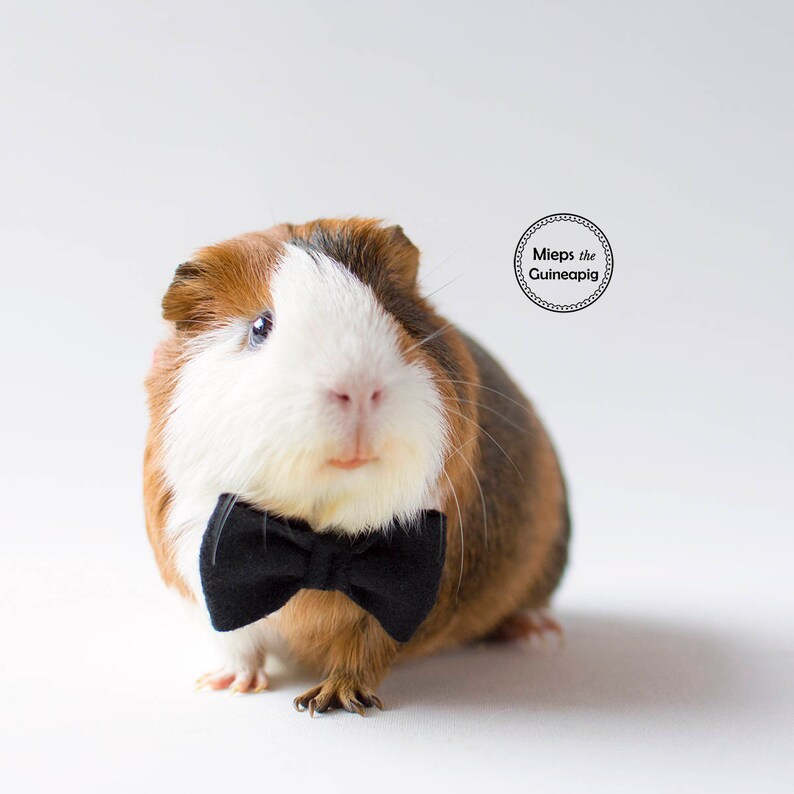 A fun Halloween outfit doesn't have to be a full-body costume. There are plenty of options that will see your guinea pig decked out and ready to steal the limelight in your family photos.
By itself, or paired with extra accessories like a cute knitted top hat, this classic little bow tie makes our list for its simplicity and adorable elegance.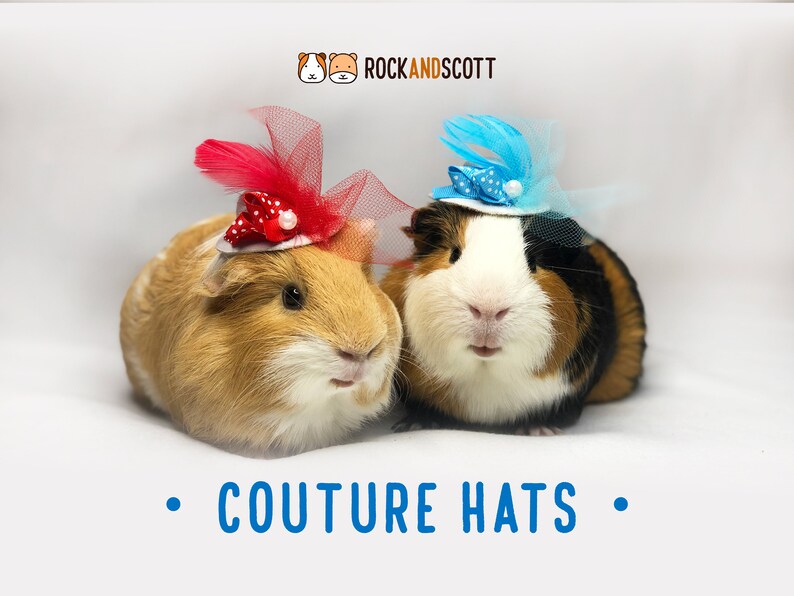 While we are on the topic of simple yet cute outfit options, pet costumes don't get much more adorable than these classy couture hats. This isn't any old hamster hat.
While other piggies sport a predictable superhero costume, your fuzzy friend will be dressed to impress and ready for high-tea.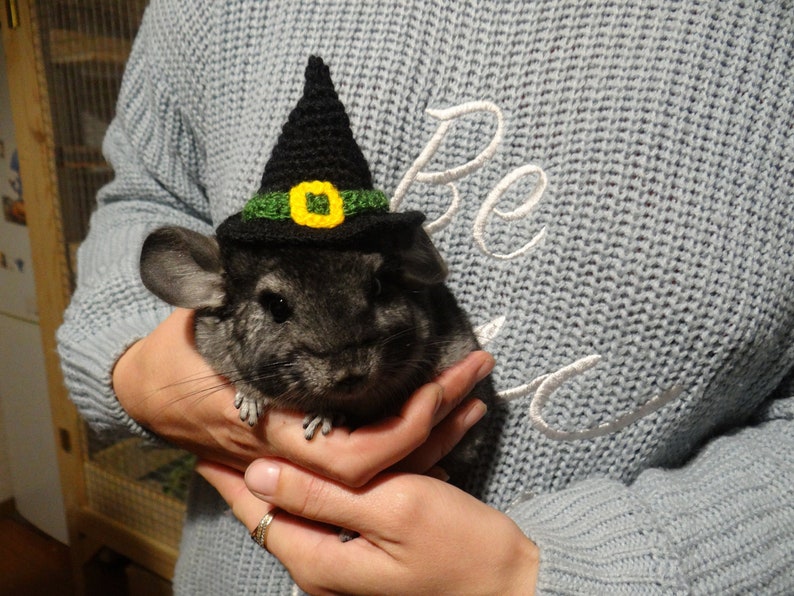 This wicked witch outfit not only makes for an adorable guinea pig costume, but it's also an excellent opportunity to do a matching look with your little furball!
You can select from a range of custom sizes, so your guinea pig is guaranteed a comfortable fitting, adorably funny little outfit!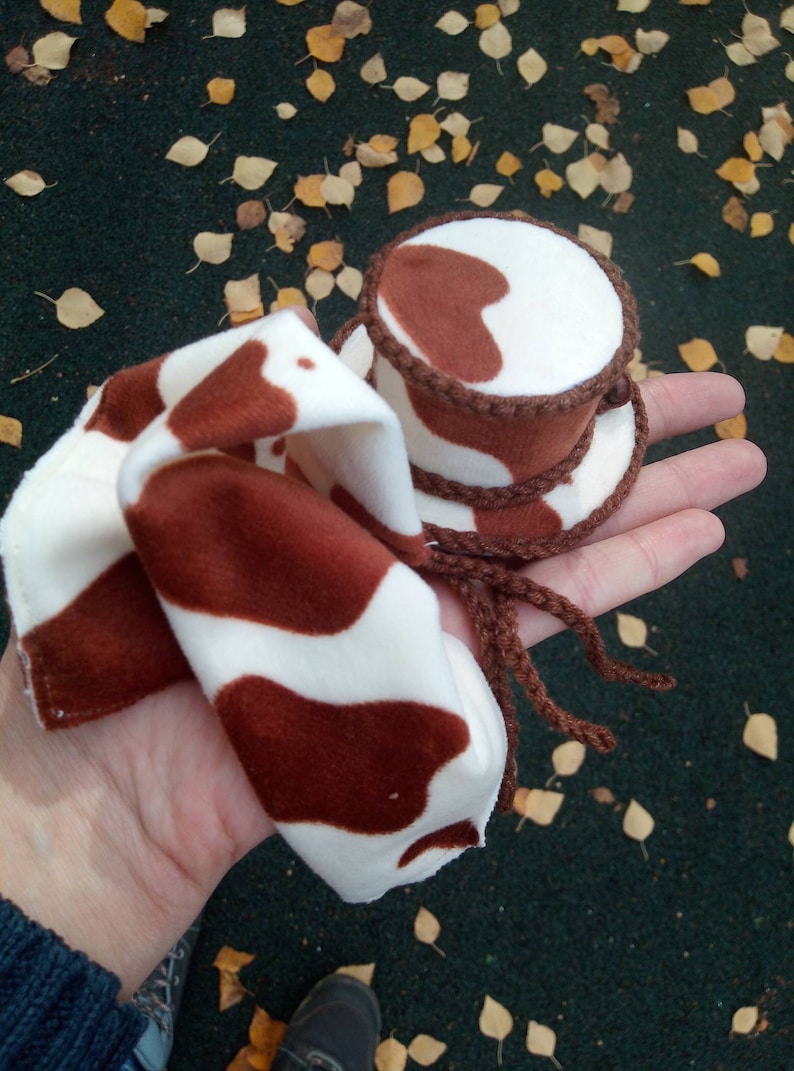 Available in various sizes, this is undoubtedly one of the must-have outfits for any piggy's costume collection. Complete with a cowboy hat and bandana, this made-to-order item can be customized to your specifications.
The cowboy costume makes our cut for more than just how cute it looks. This fun costume is ideal for any occasion, and that bandana will keep your guinea pig warm and cozy in the winter months.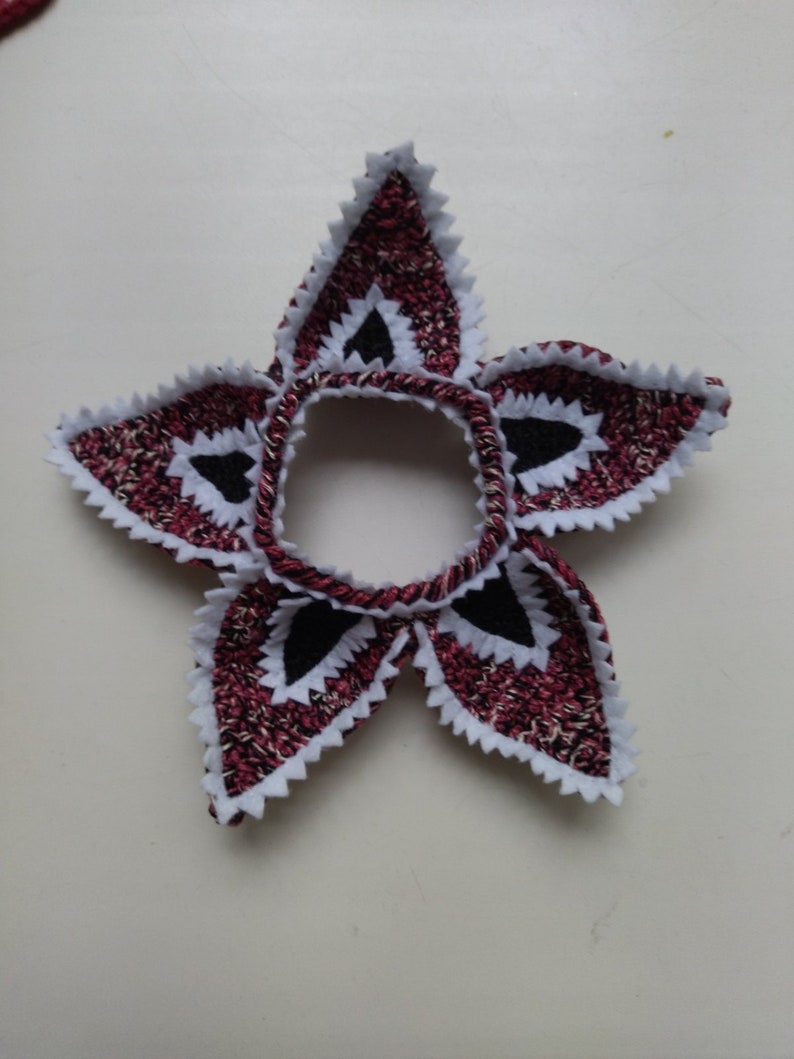 Fans of the Stranger Things series will love this custom Demogorgon costume. An authentic Halloween horror piece, this scary outfit will have your guinea pig short on 11's tail!
The Demogorgon outfit is a unique custom design, and the seller only makes a limited quantity per run.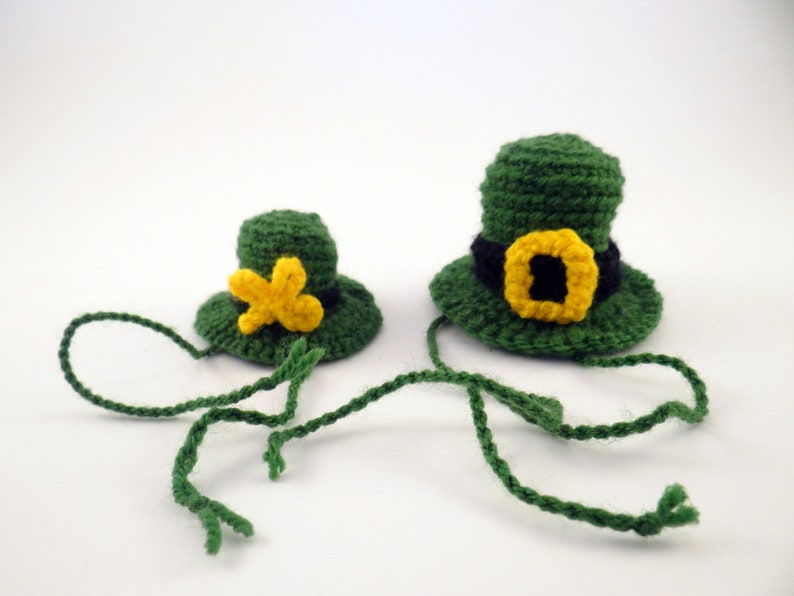 This adorable little hat stands out as a cute Halloween costume and a fun St. Patrick day outfit. One size fits all, and it can be paired with several green accessories to complete the look.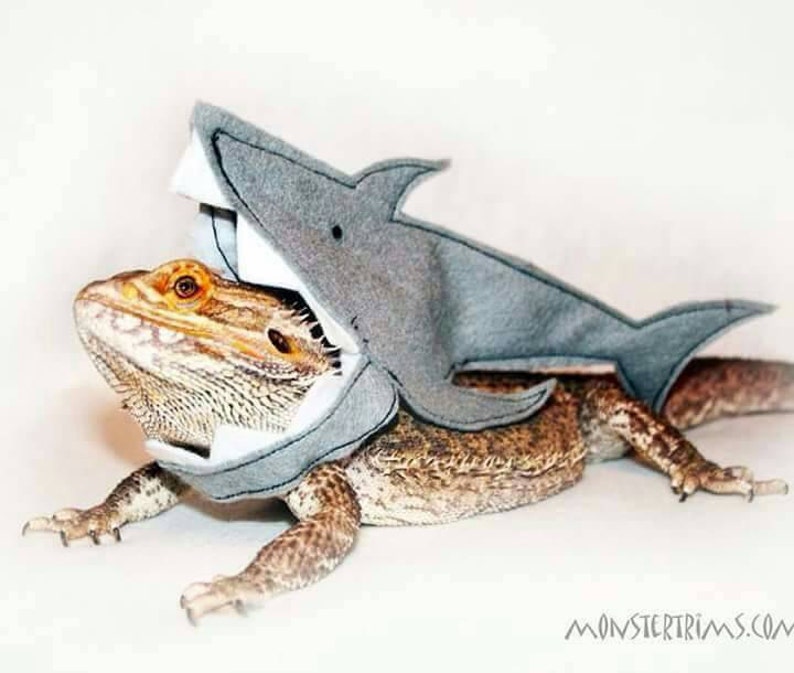 Yes, that's a bearded dragon in the picture, but this cute costume also works well for cavies. A frightful sight indeed!
This little outfit will bring hours of joy. There is nothing quite as peculiar and adorable as watching your little fuzzball skulk around menacingly in a custom shark costume.
The handmade one-piece shark outfit is sturdy and well-made, which will last for many more special occasions.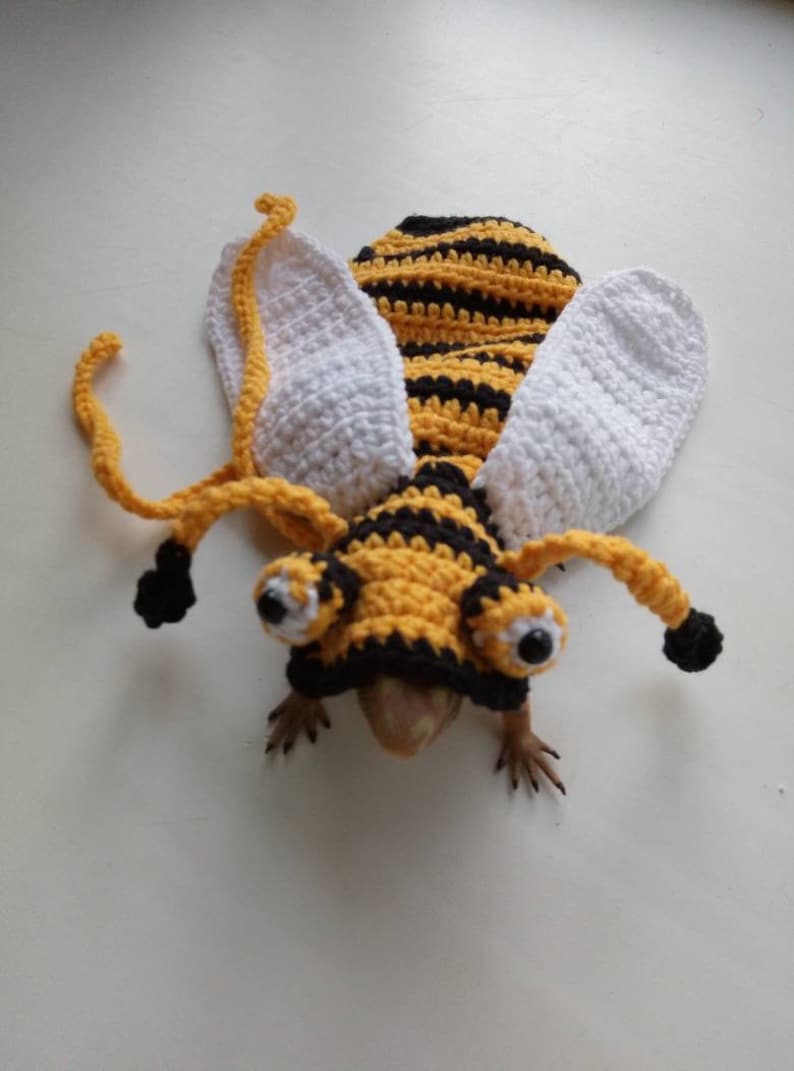 What's cuter than a fuzzy little piggy? A buzzy fuzzy piggy, of course! We love the detail on this adorable one-piece guinea pig costume.
Complete with wings, antennae, and dopey little eyes, the whole family will enjoy your piggy in this wholesome little getup.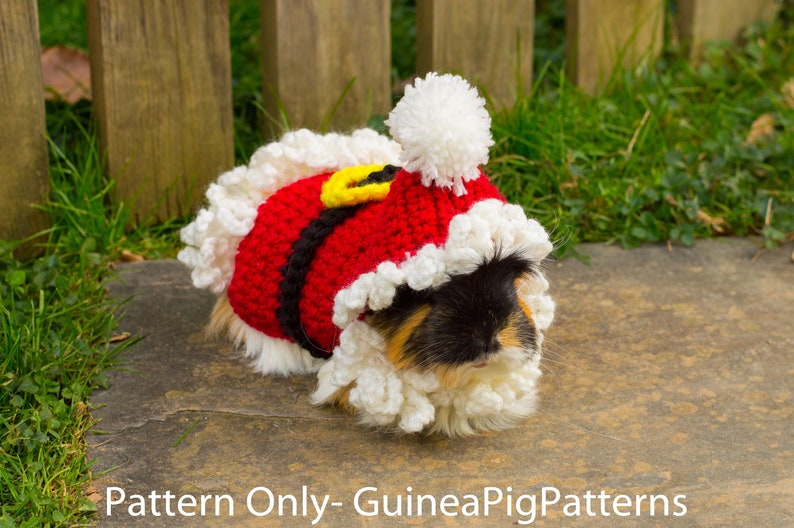 Ok, admittedly, this entry on our list is not strictly speaking a Halloween outfit. The custom-designed Santa outfit/hoodie is the ideal addition to your piggy's wardrobe, though, especially in those cold winter months.
That is not to say you can't dress your piggy up as Santa for Halloween. Looking this adorable, who is going to protest?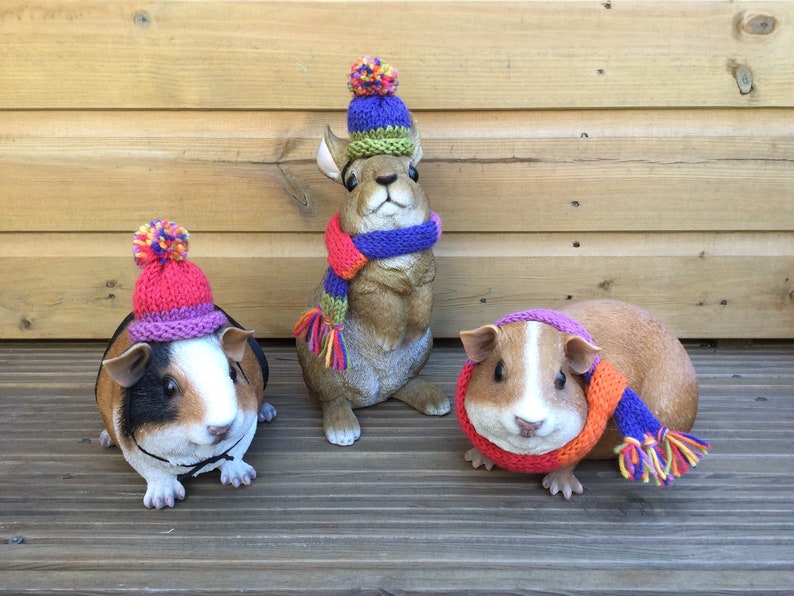 Like our last entry, this costume is ideal for those cold winter months. The snuggly matching wool beanie and scarf are sure to delight both you and your guinea pig.
With stylish winter accessories sorted, you can match pieces from other outfits on our list to make a truly unique Halloween outfit for your beloved fuzzball.
Which are your favorite best guinea pig Halloween costumes? Please share with us below!